Daily Archives:
April 2, 2013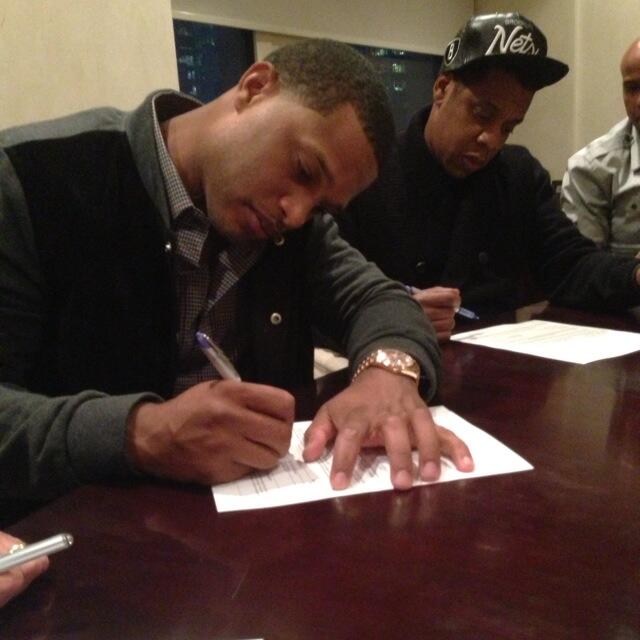 Just seven months before hitting free agency with the potential to sign a mega contract, Robinson Cano has fired agent Scott Boras to sign with the Jaz Z's Roc Nation . Buster Olney of ESPN, had it first in a tweet.
Roc Nation announced Tuesday that it will be teaming up with Creative Arts Agency (CAA) and that Cano will be the agencies first client.
"At this point in my career, I am ready to take a more active role in my endeavors on and off the field," Cano said in a statement. "I am confident that the pairing of Roc Nation Sports and CAA Sports will be essential in helping me accomplish my short- and long-term goals. I am making this important decision now so I can keep my focus on helping the Yankees succeed in 2013, while minimizing any distractions for me and my teammates."
This is outstanding news for the Yankees, as the likelihood of Cano signing an extension with the Yankees just went up greatly. Obviously nothing is guaranteed, but it was very clear that Boras wanted Cano to go to free agency to the highest bidder. It doesn't hurt that Jay-Z is a New York icon and a huge Yankees fan himself. He even coined the phrase in "Empire State of Mind" that he could "make the Yankee hat more famous than any Yankee can".
According to George A. King III of the New York Post, a friend close to Cano told him that Alex Rodriguez and LeBron James were in Cano's ear about switching to Jay-Z and that Cano wants to remain a Yankee.
"It's not a coincidence Jay Z is involved because Alex and him are friends and Alex is a guy Robbie has a lot of respect for," the friend said. "He didn't want the same situation as Albert Pujols. Robbie wants to be a Yankee."
CAA baseball starts like Matt Cain, Ryan Braun, Buster Posey and Ryan Zimmerman have all signed extensions with their clubs before hitting free agency, which is more good news for the Yankees. Signing Cano would be a very good PR move for the Yankees, who at this point could really use one.  It is doubtful that Cano will take any discount to sign with the Yankees, but the fact that it appears that he wants to stay with the Yankees and that the Yankees appear to want him back is huge.
Well they got the first loss out of the way quickly.   Off day today.   Let's get started with some links…
— Andy McCullough of The Star Ledger wonders if the Yankees should worry about C.C.'s velocity.
— Danny Knobler of CBS writes that A-Rod sees return to Yankees as "year of opportunity."
— Wallace Matthews of ESPN NY writes that is an opener to forget.